Welcome to PURE ORGASMIC LOVE!
I'm so happy you've found your way here with me. My mission is to teach you the skills to produce amazing relationships and sex with mind blowing orgasms, and show you that the happiness your seeking is actually within your reach.
So join me on this wonderful journey to plant your sex and relationship seeds, water and watch them grow, and see where the bloom takes you.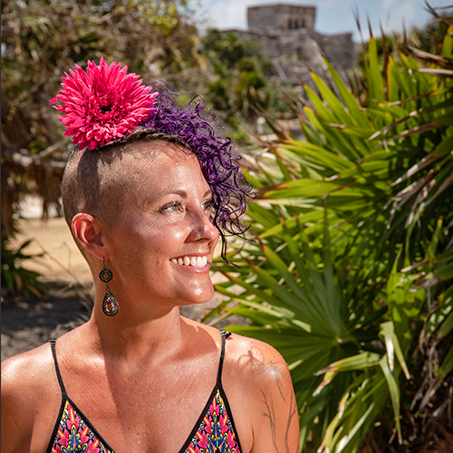 Chances are you were not taught how to…
– have relationships
– know what your needs and desires are
– how to ask for what you want
– and you definitely were not taught how to give or receive pleasure
Yet you are expected to be great at all of it. You're supposed to just know how to balance your family life, work, and relationships and have amazing sex for everyone involved.
Join me on this path and embody the skills to produce extraordinary relationships and enjoy happiness and fulfilling sex!
At Pure Orgasmic Love, it is a foundational belief that we are all born to live a life full of as much pleasure as we choose.
Regardless of race, status, gender, age, religion, or whatever reason, you were given not to truly step into a life full of that pleasure for yourself.
And to discover and learn what possibilities there are for you to thrive and live that pleasure-filled, orgasmic life.
BOTTOM LINE: I WANT TO HELP YOU LIVE THE LIFE YOU WERE MEANT TO LIVE AND EXPERIENCE PLEASURE IN YOUR BODY LIKE NEVER BEFORE. PERIOD
I offer various ways to connect with your partner(s) and yourself and learn how to live a sex-positive, loving, and orgasmic life through the use of evidence-based, experiential education.
I work with couples and individuals in various types of relationships, focusing on those who identify as consensually non-monogamous or are thinking about opening up their relationship to become consensually non-monogamous.
My goal is to provide guidance into a passionately deeper connection with yourself and your partner(s).
Communication is a significant part of my clients' learning process, along with experiential practices such as body awareness, anatomy, and other body-based teachings about relationships and sex.
My Sexological Bodyworker certification uniquely allows me to offer hands-on touch for education, trauma release, integrative healing, and pleasure.
All this will enable you to experience new techniques to access more profound sex and intimacy.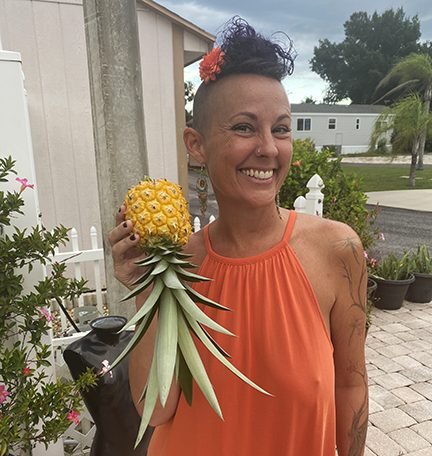 It doesn't take one human, it takes a tribe of many wonderful humans and one kitty to build a world filled with orgasmic love.
So allow me to introduce you to our team.
Founder of Pure Orgasmic Love, CEO, Somatic Sexologist, Certified Sexual Bodyworker, Somatica® Practitioner, and Consensual Non-monogamy Coach
My foundational love for connection, touch, and intimacy. Greatly supports my mission of helping others create an orgasmic life of pleasure; I believe we were all born to live.
Freely being able to consensual connect with myself, my partner, and other partners that enhance our life! Living a life without shame, or judgment, of myself and others, allows me to know what it means to understand and accept one's needs and desires. In turn, supporting you in discovering and feeling all the pleasure your body wants and genuinely needs. Guiding you in discovering what that looks like and learning the skills to implement it for a lifetime.
E (Erik)aka "MR DRAGONFLY"
Sexual Nutrition and Hormone Balance Magician. Certified Primal Health Coach
E's twenty-year zoology career was the perfect place to accumulate a deep understanding of animal biology (humans are animals, you know) on a foundational basis. He brings his evolution-based viewpoint of nutrition-linked reproduction to human health and sexual wellness.
Along with the vast support he brings to POL and the perfect slice of masculine energy to the balance of sensuality that is Dragonfly in a co-teaching super sexy duo!
Loving helper of ALL things
Beanie's love makes her the perfect support partner for any task. She excels at holding down paperwork so it doesn't blow away, even when there is no breeze. And she makes sure you have something to do with your hands, like love on her.
She also loves Bad Dragon's tinie wennie dildos…well…chewing them up anyway!