You weren't taught what you need to know about relationships and sex.
Pure Orgasmic Love offers evidence-based, not-so-sexy, and sexy education that makes your life more orgasmic!
Couples Immersion Package
It's a foundational belief of Pure Orgasmic Love that everyone, regardless of race, gender, sexuality, age, or ability, deserves to learn and experience their relationship with happiness and pleasure. Pure Orgasmic Love has the tools, practices, and community to help you grow. 
Work with Pure Orgasmic Love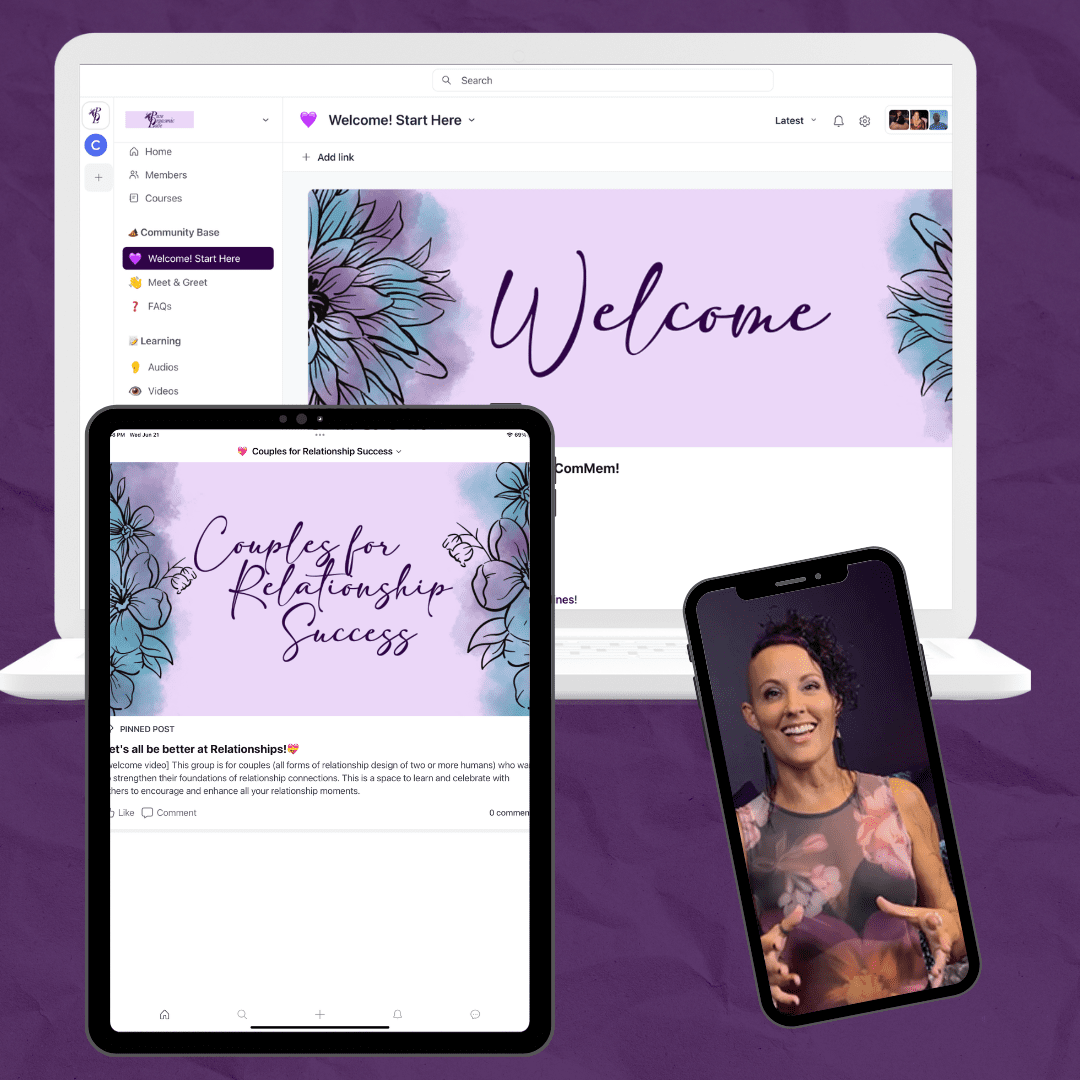 Educational Community  Membership
Education and Connection at your fingertips! Live monthly discussions, weekly content, guided breathwork, community, and more.
Weekend introductory learning experiences  for the goddesses and partnerships identifying as monogamous & non-monogamous relationships.
Introducing my "Reconnect & Discover Immersion Package" – the perfect way to reignite the spark and embark on a journey of love, pleasure, and growth together.
We Get Around…
Wanna Join Us?
I wanted you to know that that day was only the second time in our 48 years together that I was moved to tears by my orgasm. Thank you for giving us such a wonderful experience."