Feel more Safety, Love & Acceptance for Yourself!
BodyLove Connection Meditation
In this 4 part meditation, you can access and build safety in the connection to your body using relaxation, breath, touch, and voice to support and empower your body's needs. You can practice this daily, and I encourage you to do this as much as is needed along your healing and growth path.
Relax and enjoy this free Audio!
Pssst, I have been there, and I found a path through.
Like you and I, hundreds of women tell me how they have lost themselves somewhere among the day-to-day hustle of family, work, and all the weeds of life. Then we pour on the relationship and hormonal changes, and it can feel like there is no room for you.
and how you are wired is vital to your happiness and the amount of pleasure your body holds for you.
This space is crafted just for you and me—an intersection where women come together to reconnect with our authentic selves, explore the depths of our desires, and weave the threads of pleasure into the fabric of our lives.
Immersions
More Info Coming Soon!
Testimonials
Thank You, I love what you say…

What an experience it was for me!
"It was wonderful to be around so many amazing women and to feel safe, have a safe space to speak our truth, talk about our issues, to encourage each other to help us see how beautiful and amazing we really are. I felt that from everyone this weekend. And I highly recommend doing one of Dragonfly's Goddess Weekends because it really was truly an amazing experience."
You are such a beautiful soul. Such a gift.
"I think about the weekend I had with you and all those beautiful ladies. And what a gift it was. Being able to sit still in peace is a gift I learned, whether it is just sitting still or learning more about what pleasure is to me. I know I have shared this before, I feel like I can breathe now. And I can see things with a different set of eyes."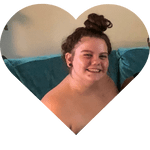 At first, I was unsure.
"This was my first time going to anything like this and I was unsure of what may happen and who I may meet there. I always jump to negative feelings first, because that's my way of dealing with new situations, even when it's a positive one. 
Once we began talking and connecting, it felt peaceful and satisfying. I blossomed. I found things about myself that I didn't want to face. I never focus on me, I'm the kind of person that would put someone else before me.
I found attending the Gateway was beneficial to me.
"By giving me the opportunity to connect with other women in a way that goes beyond the surface. One of the most powerful experiences was getting the opportunity to receive adornment and to give adornment to other women as it made me feel celebrated and allowed me to give others that feeling.
Prior to coming to the Gateway, I felt stress from all the things I had occurring in my life, but I left feeling appreciated and valued.
I was grateful for Dragonfly checking in with me and offering support when needed. This Gateway also surprisingly helped me by opening me up to receiving clarity when it comes to my romantic relationship desires and gave me the ability to express what I wanted."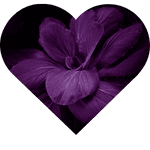 More than anything, I realized I had underrated my desires, needs, wants.
"I am learning to prioritize myself because I can not give my best when I am falling apart. I saw that there's a lot I neglect about myself just to please others. 
Together, we'll explore the somatic realm of mind, body, and inner being, unraveling the layers that conceal your most authentic inner Goddess